With the massive flat screen TV's and the tremendous amount of sports, movies, sitcoms, and other content available to consumers today, adding a modern, high-tech in-home theater space is high on many wish lists. Watching movies, programs, and sporting events in theater-like comfort on a large screen with refreshments readily available is an attainable home luxury for many.
Moreover, avoiding the crowds, lines, and the high cost of refreshments at the local theaters will go a long way toward justifying the expense of creating a personal theater setting in your home.
However, first, you need the space to manage it.
Finding the Space for Home Theater
The project starts with a plan. Where will you build your home theater? Do you have extra space that can accommodate this new feature? Perhaps some of the family has grown and moved away, leaving you with some space that may be converted. Maybe you would even consider an addition to the home? Alternatively, perhaps you added a new addition for an elegant master suite or a more spacious family room and some existing space is now available.
Before jumping into a project that requires specific technical expertise, you should work with a professional designer who has experience in creating home theaters.
For this addition to add value to your home, there are several elements to be included.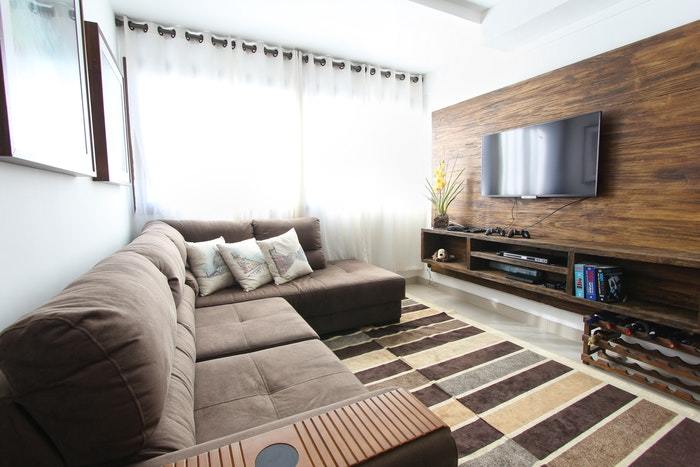 Elements of a High-Quality Home Theater
The Room
The room you choose to create a home theater should be rectangular, if possible, and sufficiently sized your estimated number of viewers. That seating arrangement will likely determine the location of the screen and speakers. The room should admit minimal natural light although windows can be shuttered.
The entry point should be at the rear of the room to minimize interruption as people come and go.
Receiver, Screen, and Speakers
Technology never stops advancing. Thus, the decision to install the "latest and greatest" is up to you and your technical guru, if you have one. However, in the design of the home theater, careful pre-planning will ensure all elements are correctly situated, and wire routing and electrical outlet placements are anticipated.
Surge protectors should be an essential part of any home theater project. Power surges can disrupt and ruin your expensive equipment.
Seating
Many homeowners choose to duplicate the real theater "feel" with rows of soft, folding, fixed-in-place seats. These are meant to be comfortable and, with cupholders, are quite convenient. You may even elect to create true "theater seating" in which the rear rows are elevated for more comfortable viewing by all.
Soundproofing
Typical drywall allows a certain amount of sound to escape that can be annoying to those outside the room. A design-build professional can specify zero-sound drywall that may be decorated with standard paint or other materials.
Work with a Design-Build Professional
Companies like Master's Design Build in Hatfield, Pennsylvania, are adept at turning ideas into reality. From start to finish, professionals can help you visualize your dream, create a design, and then build everything precisely as agreed.
For over a decade, through respectful collaboration with homeowners, award-winning Master's Design Build has added spaces, remodeled master bedrooms, upgraded bathrooms and kitchens, restyled sensational family rooms, and incorporated breathtaking home theaters in Bucks, Montgomery, and surrounding counties of Pennsylvania.
Visit the Master's Design Build website to view some of Master's dramatic remodels and construction projects.
For information about a new family home theater or another design-build project, complete the Let's Talk webpage and a Master's professional will promptly contact you. Or, just phone Master's Design Build at +1-215-723-6162.