Inevitably, the number of people living in your home will change. As a result, the number and size of bedrooms may need to change. In some cases, children will grow and move away leaving excess space for "empty-nesters" to create their "dream" master suite.
In a few short years, some families grow from two persons to many as children come along. Perhaps remodeling or subdividing existing space is needed. In other instances, elderly relatives may increase the home population, requiring the addition of an "in-law" suite. Or, the layout and style of existing bedrooms may be obsolete, and a change is desired.
To accommodate any of these developments, a professional design and remodel project is needed.
Design Build Advantages
Homeowners seeking a seamless transformation of their vision into a beautifully executed remodel will discover that working with a qualified design-build home remodeling company is their best option. Beginning with a careful collaboration on ideas between the homeowner and the designer, clear solutions develop. Whether the plan calls for expanding or subdividing, the professional designer will maximize all space while accommodating the homeowners' needs in full at the lowest possible cost.
And, there is no need to contact a builder to execute the design. The designer will schedule their own professional remodelings crews to turn the plan into reality. With a proven design-build company, communication gaffes are eliminated, and execution is precise.
Create a Dream Master Bedroom
One positive aspect of becoming an "empty-nester" couple is the sudden availability of additional livable home space. The time is right to convert your bedroom into an elegant, more spacious master suite adjacent to a larger and more luxurious bathroom. Or, if your current bedroom is upstairs, creating a first-floor master will enhance the value and accessibility of your home. With a creative design, the newly available space can be transformed into a comfortable, functional, and beautiful configuration.
Adding a New Bedroom
As your family grows, the interior may be reconfigured to allow for additional sleeping space. Or, existing configuration permitting, an addition can be added to allow for a new bedroom and more. A professional design-build company like Master's Design Build in Hatfield PA can analyze your existing space to determine the best solution for an expanding family.
In-Law Suite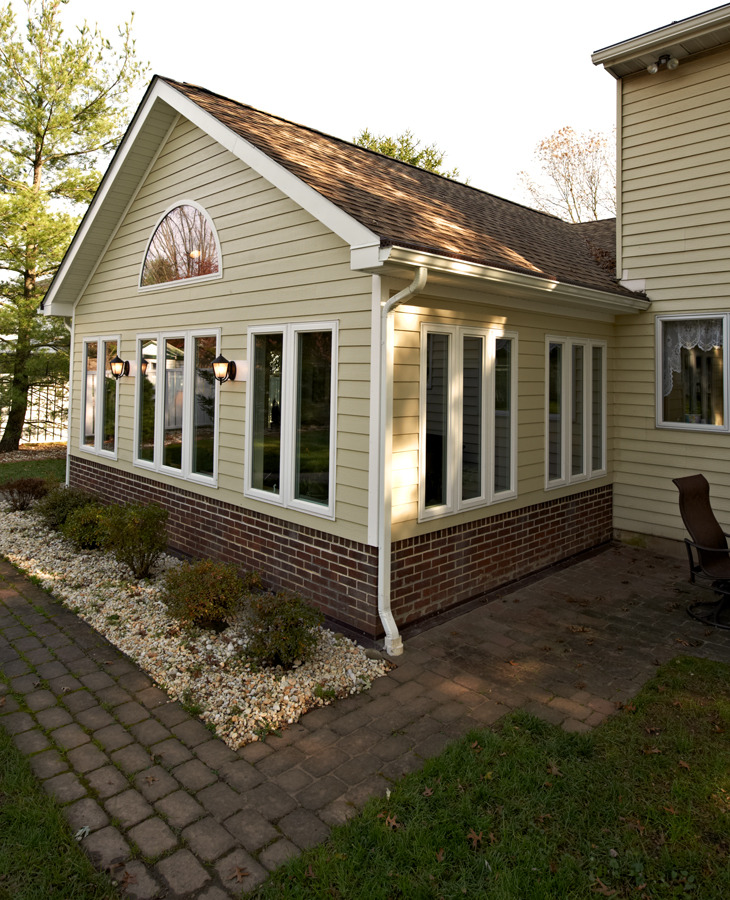 When family members like aging parents or adult children move in, creating separate and independent living space is a common consideration. A bedroom or studio space may be attached to the home or free-standing depending on the existing configuration of your home and lot.
Contact Master's Design Build
Award-winning Master's Design Build has been performing high-quality construction and remodel projects in Bucks and Montgomery County PA for over fifteen years. Co-owner and lead designer Brian Martin applies his 30+ years experience in the industry to design and construct top-quality bedroom, bathroom, kitchen, family room, and other remodels.
Master's Design Build offers their design and build services in this 7-step sequence:
Contact Master's Design Build by phoning 215-723-6162. Or, you may complete the brief information form in the Let's Talk Section of the Master's Design Build website.
Initial Consultation to share ideas, dreams, and budget limits and review the home layout for feasibility.
Preliminary Budget Review to review a basic design ideas and determine the extent of the project. If agreed, the client will submit a design retainer to continue the project.
Formal Design is submitted to the client for review.
Agreement
Construction Begins
Completion and Walk-Through to confirm the design has been duly executed, construction is complete, and concerns are addressed.
The integration of all phases of the remodel, from design to completion, assures every aspect of the project has been completed as promised.