The Design-Build Process
Using the same company to professionally design and build your new bathroom is the most efficient and least cumbersome approach to remodeling.
The integrated processes result in fewer errors and less confusion from the concept design to the finished product.
Master's Design Build's seamless process consists of:
Initial Consultation
Preliminary Budget Review and Design Retainer
Formal Design and Development
Agreement
Construction
Completion: Inspection and Review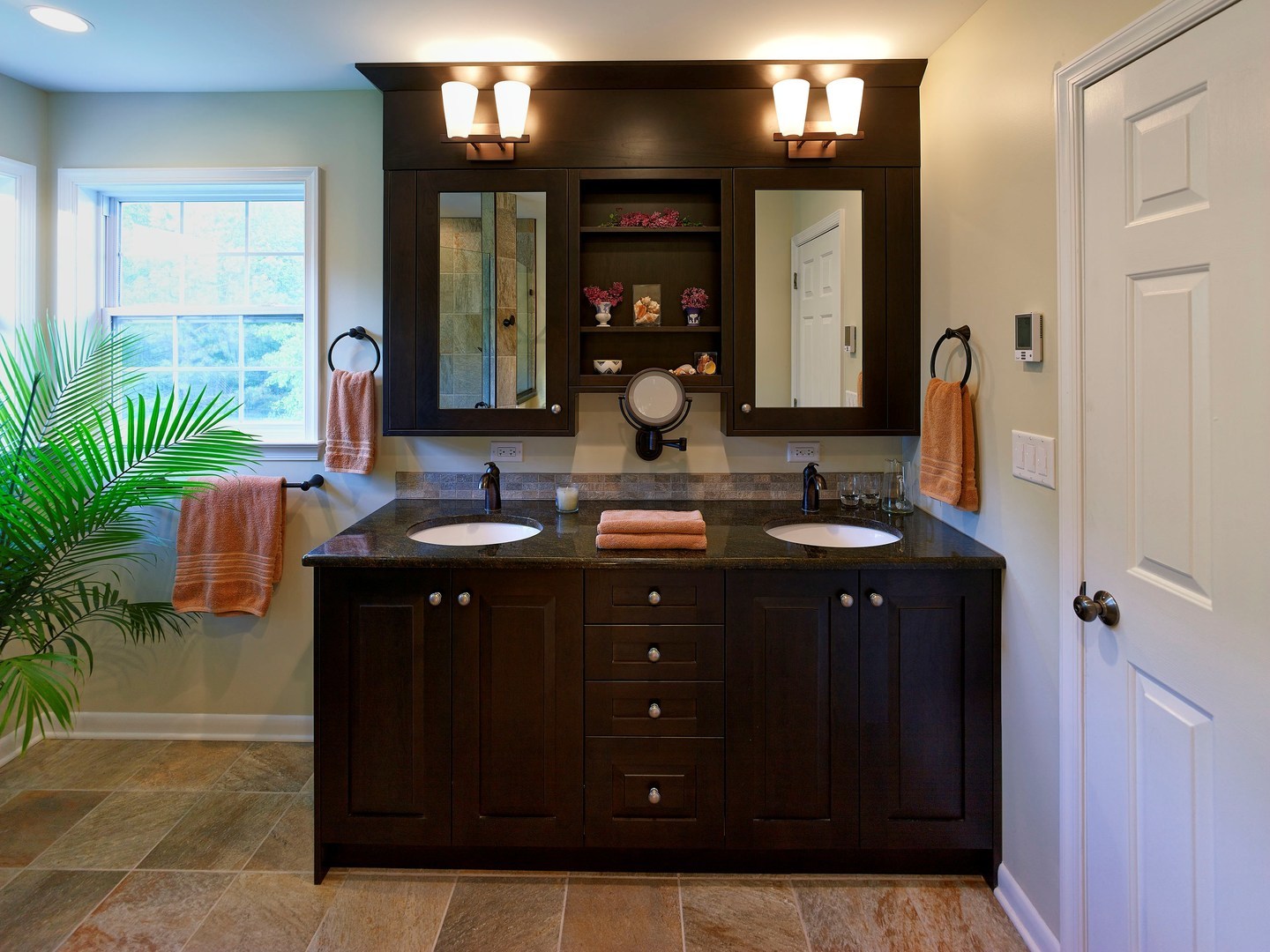 Why Consider a Large Bathroom Makeover?
Whether you've lived in your house for awhile or just purchased it, your bathrooms may need an upgrade.
Perhaps you've realized your colors are outdated and dull, and your tile and grout are chipped and stained.
Maybe your ancient bathroom fixtures are corroded, and water scale is keeping them from working
A fresh coat of paint is not enough.
Or perhaps you're noticing bathroom designs and features in home magazines or friends' homes, and you're wondering ... "What if?"
Working with a professional design and build company can make a complete bathroom remodel easier than you may think.
Working with the same company from start to finish will guarantee your dream bathroom can be a reality with few problems.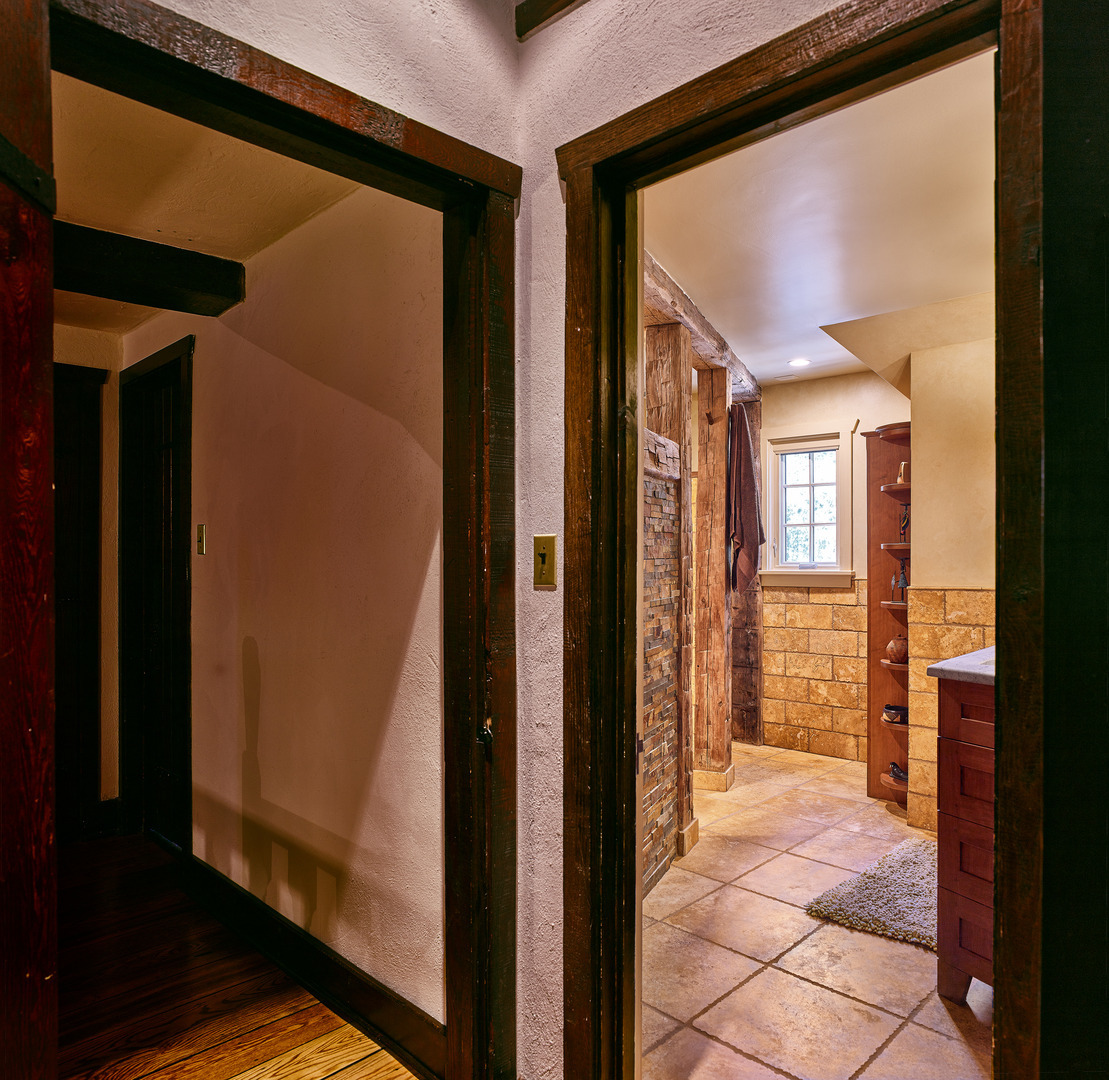 Bathroom Remodel Ideas from Master's Design Build
Turning an outdated bathroom into your private spa-like enclave should be a collaboration of your imagination and suggestions from an experienced designer who incorporates the latest features.
Perhaps the remodel requires expansion or repositioning of fixtures to provide more space. Or, you may be considering incorporating several features like a curbless walk-in shower, heated tile flooring, motion-activated faucets, or dual-flush high-efficiency toilets.
Maybe you've been dreaming of natural stone veneer walls coordinated with a serene and relaxing color scheme for a spa-like retreat.
You may want a spa-style tub or a free-standing tub to soak all your cares away. Or, decide on no-tub-at-all to save water, energy, and space.
Replace those old fixtures with modern chrome, brushed nickel, oil-rubbed bronze, or even attractive stainless designs that will match those elegant quartz countertops.
Choose an oversized single sink or possibly dual sinks, depending on your space and personal preference.
Modern and versatile LED lighting may be used to brighten or soften the atmosphere. Highly efficient and long-lasting, these light sources can be positioned directly, adjacent to or inside that new cabinetry you're installing.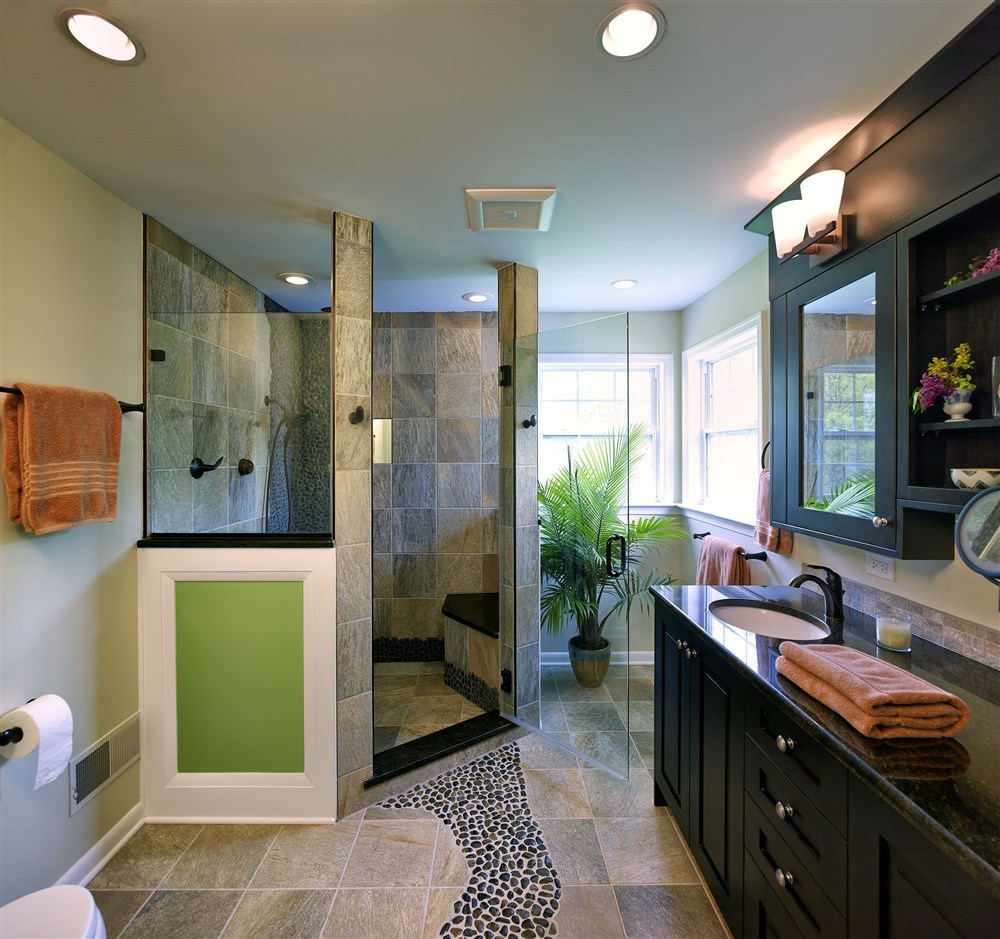 Contact Master's Design Build
Master's Design Build Group in Hatfield PA, serving Bucks and Montgomery Counties, has been executing award-winning, top-quality remodels and new construction for 15 years. With an eye on the newest design concepts and world-class construction techniques, Master's Design Build can grace your bathroom space with a highly functional spa retreat, a rustic English Tudor showcase, or an elegantly tiled refuge.
Phone the experts at Master's Design Build Group today to discuss your dream of a new and beautiful bathroom. Call 215-723-6162 or email us at info@masters-designbuild.com.