A well-executed bathroom remodel can add more to the desirability of your home than just about any other upgrade. The personal satisfaction and the tranquility that a beautiful spa-like atmosphere and serene bathroom setting impart will be well worth the cost, time, and temporary imposition that the remodel requires. Here's why to work with a design-builder to remodel and maximize bathroom space.
Whether your space is small and needs to be enlarged or is equipped with decades-old tile, cabinets, and fixtures, an experienced design-build company will help you create a stunning new bathroom. Your elegant dream bathroom with enough storage to accommodate all your needs is right around the corner.
Reimagining Your Bathroom
If your current space is inadequate, you have at least three options to improve your situation. You might consider:
Extending the existing bathroom space into an adjacent area.
Adding onto your home to create additional space. An addition might also mean creating a new space for another purpose such as a family room.
Redesigning the existing space to be more efficient and user-friendly.
First, take a critical look at your existing bathroom. Are there essential elements that you like and wish to keep, just in an upgraded version? Do you need more space to store necessities like towels, beauty and medical supplies, and other items? Are the tap and lighting fixtures outdated? Are the floors and walls faded and chipped? Would you like a new tub or shower? How about moving the toilet out of sight?
From this analysis, you will be able to articulate your wishes more effectively to your designer.
Considerations for a Modern, Upscale Bathroom Remodel
Once your space is defined, you can begin to make decisions about the style you want to incorporate. Your designer can help you choose from various themes that may include Traditional, Country, Modern, "Shabby Chic," Modern, or something else entirely. All of your decisions regarding flooring, wall coverings, fixtures, lighting, and cabinetry will stem from your general theme selection.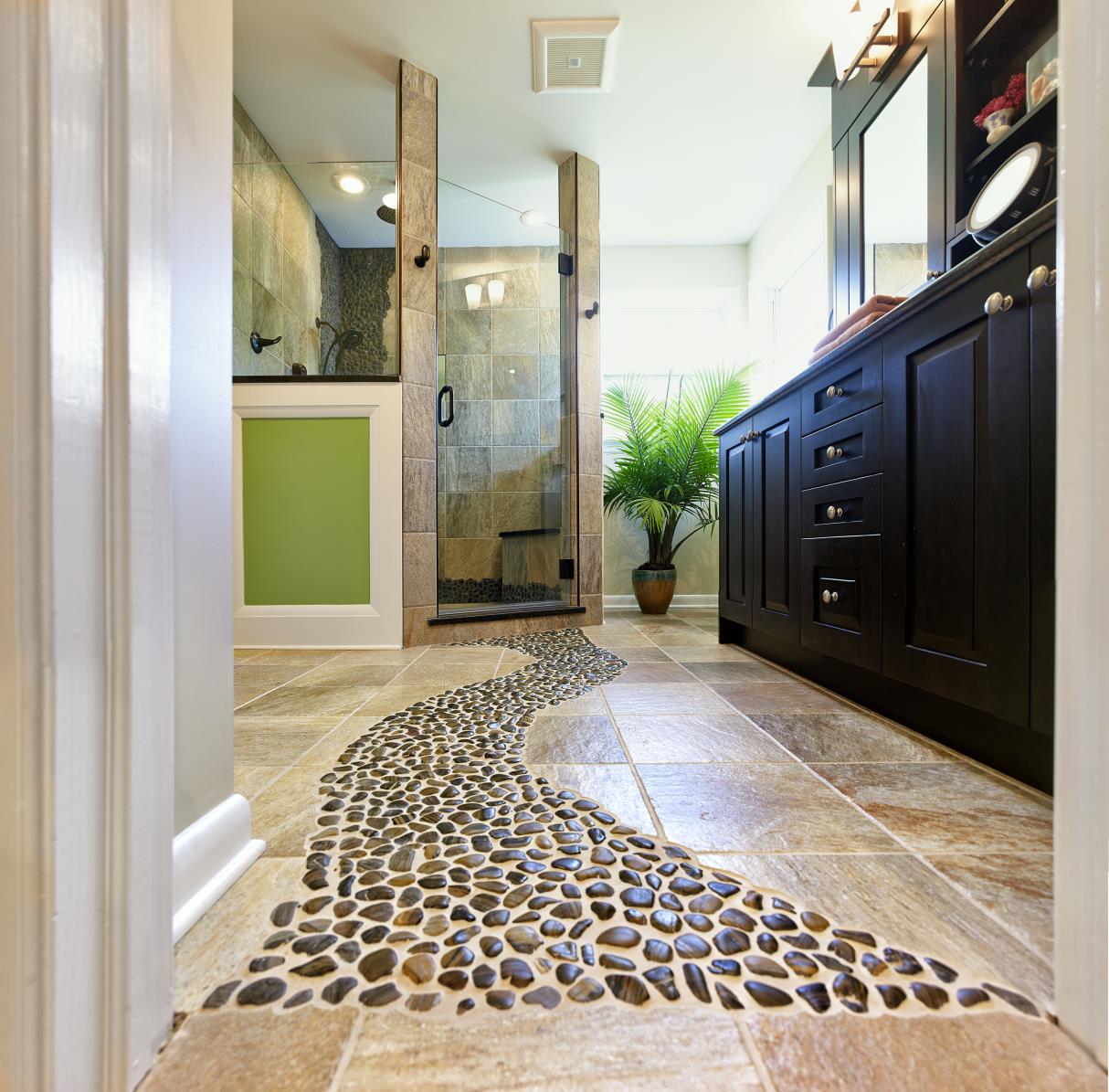 Flooring
Depending on the style and color scheme, you have a wide range of choices for flooring materials. Granite and marble add Old World elegance to any room. Porcelain tile, vinyl, linoleum, wood, or combinations of these can work well with many themes in your new bathroom. You should also consider the benefits of heated flooring.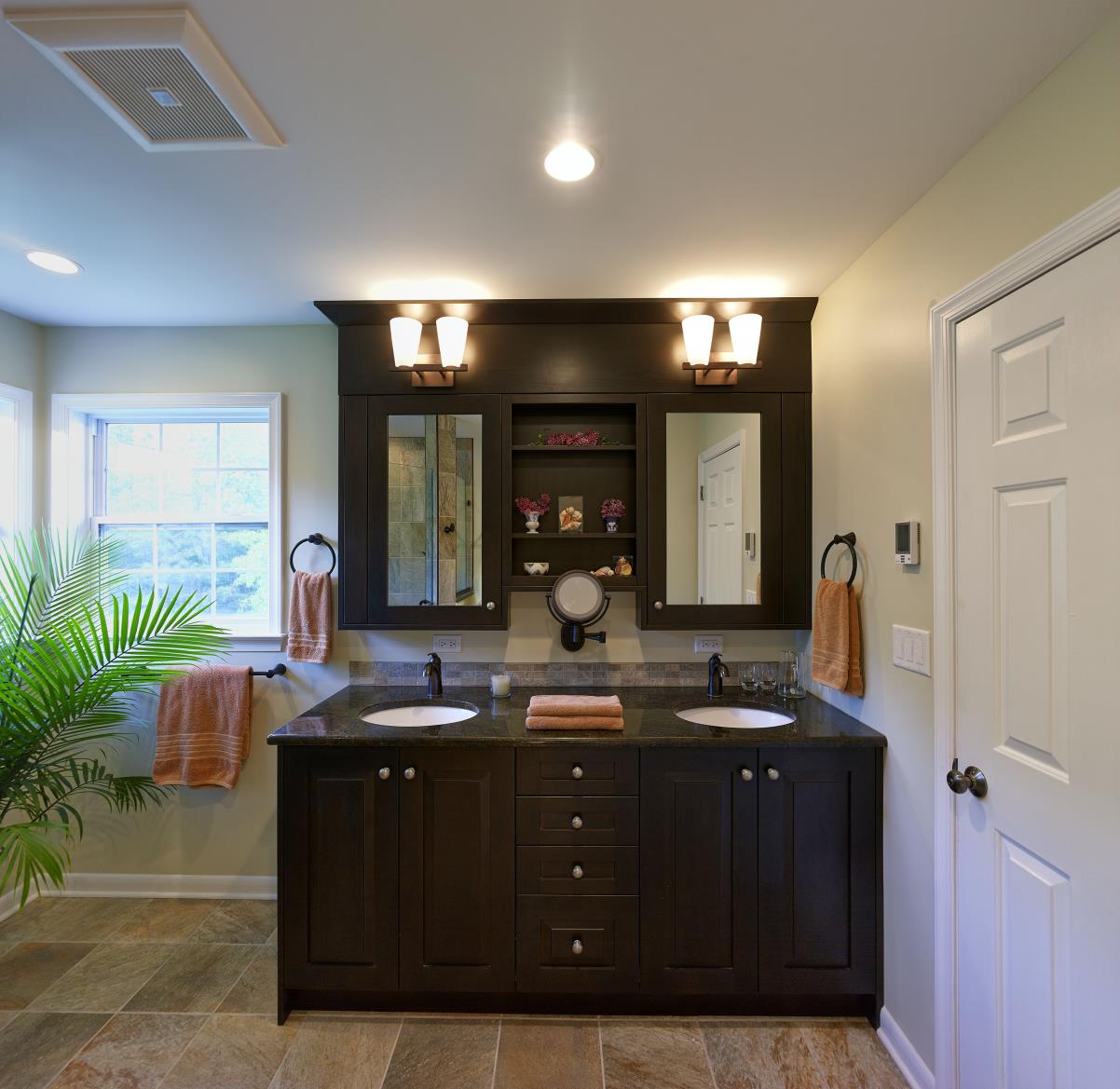 Cabinetry, Counterspace, and Center Island
Your cabinetry is one of the most visible elements of your redesigned bathroom. While cabinets are essential for their functionality, the right style and material can make the room sparkle. The designer will attempt to create as much cabinet and closet space as possible, maybe even adding a center island if space permits.
Sink and Fixtures
Bathrooms sinks and other accessories should be selected to match the rest of the bathroom theme. Sink styles include drop-ins, vanity tops, pedestal, vessel, wall-hung, or console types. They come in a wide variety of colors and materials (glass, vitreous china, porcelain, metal, and more) to match the rest of your décor.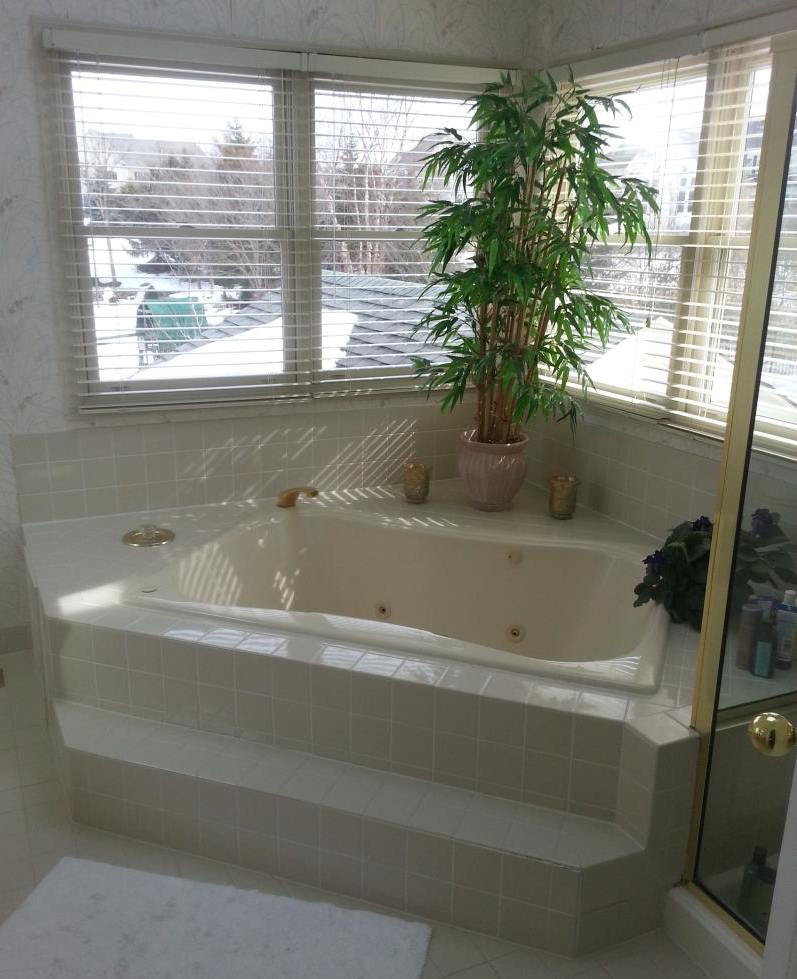 Shower, Tub, Toilet
The vital elements of your bathroom, the shower, tub, and toilet are also available in many styles. A spa tub can provide the relaxing, perfect escape at the end of any day. A colorfully tiled shower enclosed in glass can add a greater sense of openness to the floorplan. To save on water usage, you might consider a point-of-use electric water heater for your shower.
Lighting
Dimmable, strategically placed lighting can alter the overall mood and appearance of your new bathroom. With fixtures that match the rest of your décor, you can shift from bright to relaxing instantly.
Contact Master's Design Build for Bathroom Remodel Ideas
By being part of the design process and listening to your input, the professional crew of a proven design-build company like Master's Design Build will be able to:
Perfectly transform your plan into reality without any confusion
Reduce project time
Communicate with you through each phase
Establish realistic timelines
Reduce overall costs by performing every step of the project
Award-winning Master's Design Build has been transforming homeowners' dreams into reality for more than a decade. Headquartered in Hatfield, PA, Master's Design Build works with clients throughout Bucks and Montgomery Counties and beyond.
Working with a design-builder to remodel and maximize bathroom space is a smart idea. To see some of Master's completed bathroom remodels, visit our website's Projects page.
And to speak with a Master's professional, phone +1-215-723-6162.
You may also enter your name and information in our Let's Talk section, and we will contact you promptly.